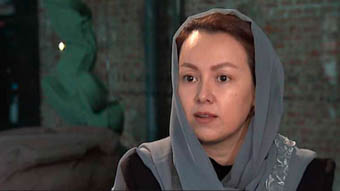 She was born and raised as a refugee in Iran, after her parents fled Afghanistan after the Soviet invasion. 
She and her family lived as refugees. Khadija Zahra Ahmadi is part of the history of her country of origin: she is the mayor of the town of Nili, 
the second Afghan woman to achieve that rank.